The advantages

of solar panels
We manage a solar project from grant application to delivery and maintenance.

Savings
Installation of solar panels reduces electricity consumption and therefore reduces your energy bill. It also reduces energy taxes, network costs and the costs of renewable energy storage.

Sustainability
By using solar energy, your organisation contributes to a more sustainable environment. You will no longer be completely dependent on the grid, which means that you are partly self-sufficient.

Grant
Not all companies are willing or able to invest in solar panels. The various financing possibilities and grants have made the product accessible to more and more companies.
Customer case:

Buijsrogge Fruit
Is my company roof suitable for solar panels? How many panels are needed? And how does the grant scheme work? Like many other companies, our customer Buijsrogge Fruit was asking this type of questions, but due to the correct guidance throughout the entire process, they were convinced of the benefits. In the summer of 2018 Buijsrogge Fruit had 1,310 photovoltaic panels installed.
Buijsrogge Fruit used solar panels to become partly self-sufficient and to save energy costs.
Read more about our projects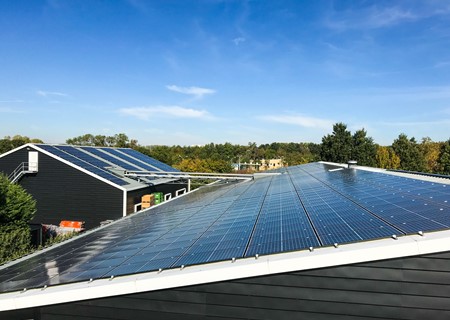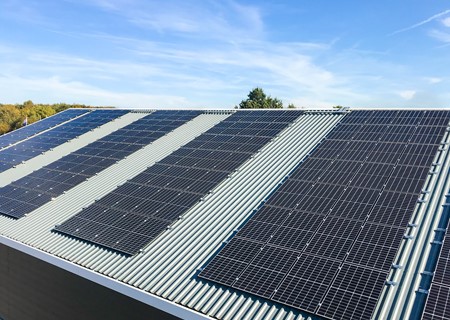 Interested in solar panels?
Talk to our specialists. They will be happy to explain how this process works and what we can organise for you.